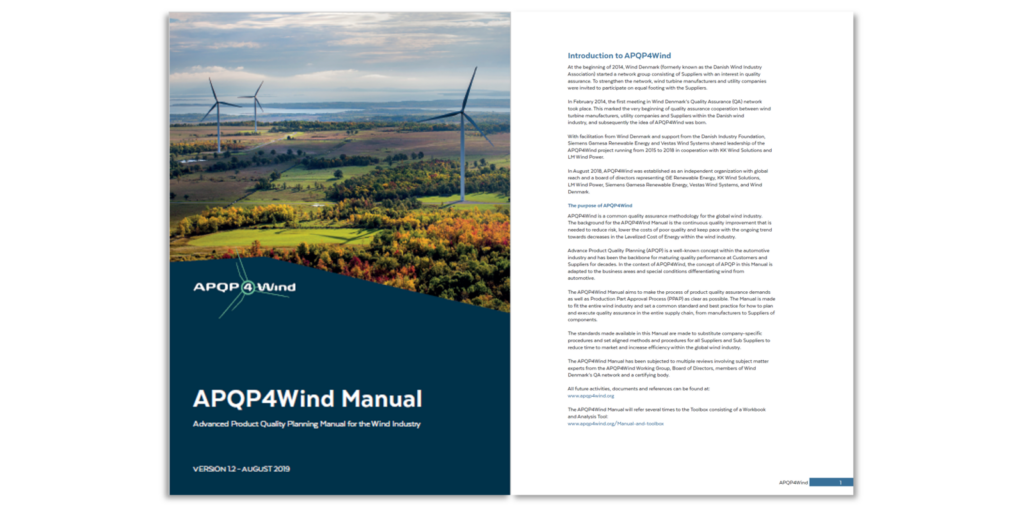 APQP (AIAG/VDA) and APQP4Wind are great tools to reduce cost of poor quality and supporting your business to identify and mitigate the risks as early as possible in the product development process. Liverfors Consulting is helping your business to make a proper gap analysis to implement a solid foundation in your product development with APQP and a stage-gate model. We can support you with the implementation and also to set the right KPIs on implementation and project execution.
APQP was introduced in automotive in the 90th by Ford, GM and Chrysler and APQP4Wind was kicked- foundation to introduce it in any industry.off in the Wind industry in 2017. Some adaptation of APQP was made to fit the lower volumes in the wind industry. This makes it a good
Trainings in APQP4Wind and tools
We train you and your colleagues in APQP4Wind and we can tailor trainings to your needs or you can visit one of the open trainings at Bureau Veritas in the 1-day APQP4Wind Management Awareness Training or the 4 days APQP4Wind Specialist Training. For both trainings you will after taking test receive a certificate.
We recommend the Management Awareness Training to get a first insight in APQP4Wind and the Specialist for those who will lead or be deeply involved in APQP activities in the company.
We also offer tailored trainings in
D-FMEA
P-FMEA
Process Flow Chart (PFC)
Process Control Plan
Special characteristics
Measurement System Analysis (MSA)
Statistical Process Control (SPC)
Part Approval Process (PPAP)
Contact us if you want to know more about APQP and how we can support your business or the trainings we are offering.